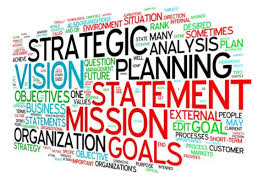 In 2015, USHHS issued Information Memorandum No. 138 establishing Community Services Block Grant (CSBG) Organizational Standards requiring CAAs to have the governing body/advisory body approve a strategic plan every 5 years.
At a minimum, CAAs must develop a strategic plan that meets the following requirements established by the Organizational Standards:
4.3 To develop of a Community Action Plan and Strategic Plan document using the full ROMA cycle or comparable system (assessment, planning, implementation, achievement of results, and evaluation) and the services of a ROMA-certified trainer (or equivalent) to assist in implementation.
6.1 To have an agency-wide strategic plan in place approved by the governing board/advisory body within the past 5 years.
6.2 To develop a strategic plan that addresses reduction of poverty, revitalization of low-income communities, and/or empowerment of people with low incomes to become more self-sufficient.
6.3 To have a strategic plan that contains family, agency, and/or community goals.
6.4 To include customer satisfaction data and customer input collected through the Community Needs Assessment in the strategic planning process.
6.5 To have the governing board/advisory body receive an update(s) on meeting the goals of the strategic plan/comparable planning document within the past 12 months.
Organizations use strategic planning to provide a structured process to define success for an organization, determine the operational and programmatic steps to get there, and align resources and staff to achieve the goal within a given time frame.
Resources